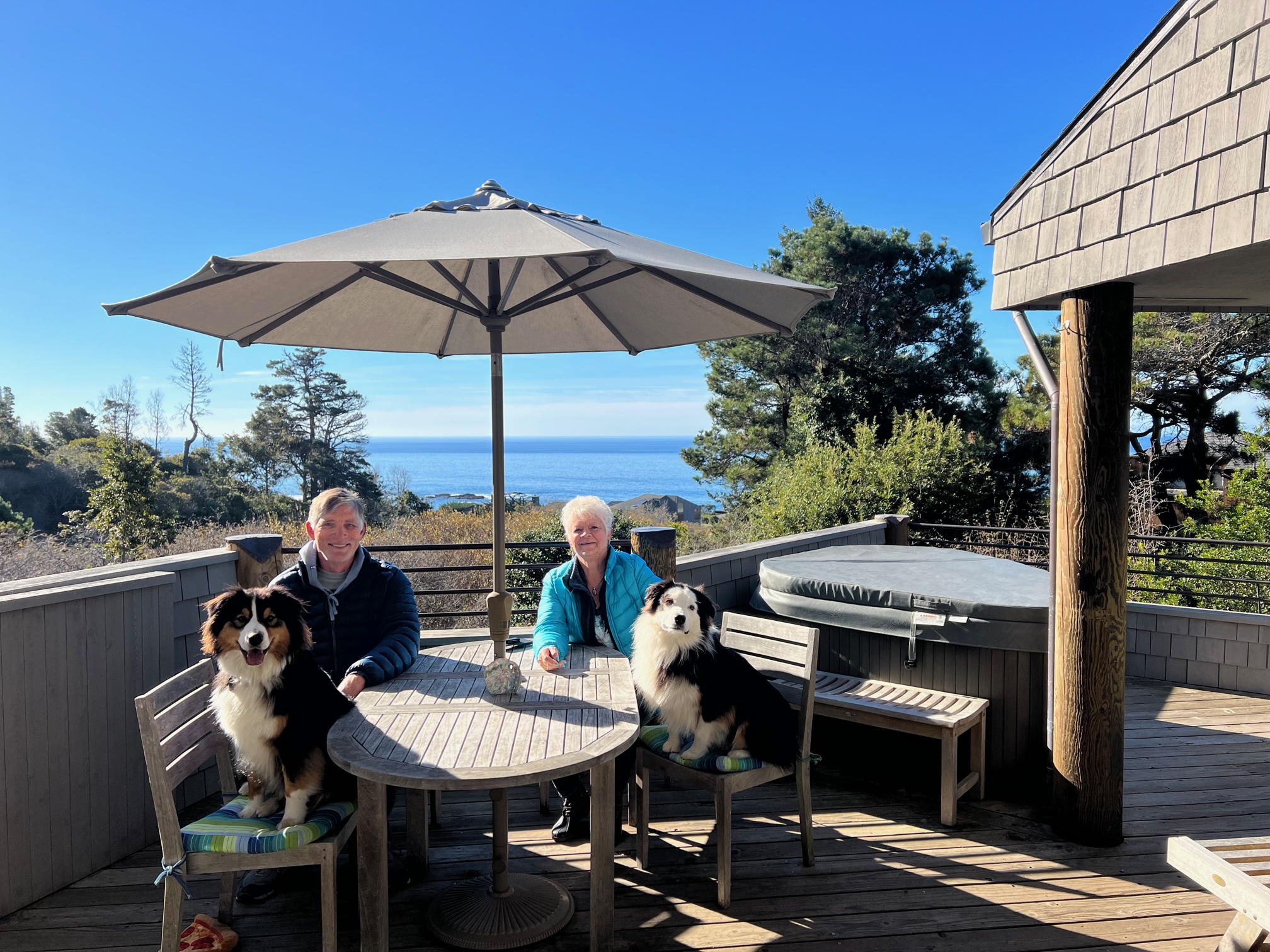 Kirk & Christine Thorburn with Noche & Oso

Born and raised in Sacramento, I received a B.A. in Art/English and a M.A. degree in Educational Administration from California State University, Sacramento. I retired from a thirty-three year career in education in 2007 after working the last 16 years at Folsom High School in Folsom. Once earning a real estate sales license in 2002, I worked part time in both resale and new home sales in the Sacramento area. Following retirement, I moved to The Sea Ranch home that I built in 2002. I began my North Coast real estate career in 2007. I now have my license with Coldwell Banker Residential Brokerage in Santa Rosa and specialize in Sea Ranch real estate.
Originally, I met my husband Kirk in Madera where we taught together in the seventies.  I had taken my first teaching job in Australia and returned two years later to find a job closer to home.  I accepted the job in Madera with a plan to eventually move back to Sacramento.  After three years I left Madera and lost touch with Kirk.  Close to thirty years later our paths crossed again because of a real estate marketing postcard he received from me in 2007.   Kirk owned a lot in Gualala and his named popped up on my mailing list.  Later, he looked me up when he was on the coast abalone diving with friends.  I was invited over to abalone dinner at the house he and his friends had rented.  We have been together ever since and married in January of 2016.  Kirk loves the coast too, especially if he gets to fish from his kayak off shore.
We purchased a 1945 Spanish style bungalow in Santa Rosa together in May of 2019.  It has been completely remodeled and it is now our home base.  Our two dogs, Noche and Oso, both Australian Shepherds, happily enjoy both the Coast and the City.
We look forward to hearing from you.